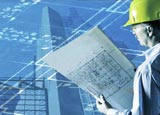 Be a
Business Winner

Click Here to contact us.
Business Winners™ for the Professions
Consulting Engineers, Business Managers, Surveyors, Architects, Lawyers and Accountants do not initially set out to be business development people and yet that has become the reality of today's business. This Business Winners Programme for the Professions provides the framework, skills and confidence to deliver challenging revenue and profit targets.
Some current business issues:
Professionals, managers and business owners need to win business but do not always feel comfortable dealing with customers
Sales techniques that seem to work for sales teams are not always appropriate for Professionals
Competition is increasing and Professionals need to know how to defend their client base and win new business
Professionals need a structured approach to client meetings and to building relationships
Professionals need to be able to measure progress over long business development cycles
In all businesses there is pressure to meet financial targets. Winning business and developing and retaining clients is a major responsibility. Radian Business Winners for the Professions translates the imperatives into deliverable plans.
Much more than a Training and Development Programme
Radian Business Winners™ USP's:
How to develop a Marketing Strategy which will deliver your financial targets
How to develop a business development plan designed to defend your existing clients
How to create new clients in new sectors
How to set achievable objectives ahead of your business visits
How to develop skills which give confidence to win business
Radian Business Winners™ - Features and Benefits
Radian Twin Marketing Strategy

Defends your existing client base
Creates new business

Sector Marketing

Understand the culture of your clients
Become a Sector Champion

Comfort Zones

Get the confidence to move out of your comfort zone into your challenge zone

Effective Client Visits

A proven structured approach which develops relationships and wins business

Unique Business Proposition

Creating and presenting business winning proposals

Negotiate for Profit

Know how to defend bid and fee levels and secure mutually profitable business
Professionals who need to win and maintain business levels will enjoy this proven, structured approach to business development and construction management training.
For more information on Business Winners™ for the Professions and Construction Management Training, please call us on 0044 (0) 1953 601515 or e-mail us at info@radiansystems.co.uk.