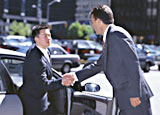 Interested in becoming a Radian Partner?
Click Here to take a look
at our Partner Page.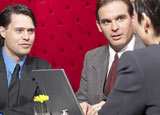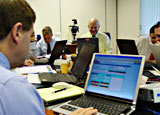 Radian® Business Winners
Radian Supports Professionals, Business Development Teams and Managers who are responsible for winning business in the International Construction, Rail and Engineering Sectors.
This is a proven Construction Industry training programme designed to deliver sustainable, profitable results for your business.
As part of the Business Winners Programme we have developed Radian Score™. This is a client and project based on-line reporting and SFA System – easy to use, cost effective and delivers valuable management reports.
Radian® 'One Team' Workshop
We can design and deliver a stimulating, challenging and enjoyable experience for your Team. The Radian 'One Team' workshop will achieve successful results for either your own in-company team or for a project team with clients and suppliers.
Learn more about the workshop:

Radian Score™ System
Radian Score™ is an easy to use Client and Project based Sales and Business Development System. Radian Score™ is an on-line system so you do not need any new software to run the system. This is a self-managing 'Selling by Objectives' programme for Business Winners. The system produces valuable management reports which measure progress long and short term across the Business Development Cycle.

Radian® Business Winners Club
This is a subscription Privilege Club that supports Business Winners and their Managers with a range of innovative ideas and events. There are three levels of membership to suit your business needs. Contact us for more information.
We would like to work with you. Check out our product pages for more information about our Workshops, Training Packages and Radian Score™. If you are interested in becoming a Radian Partner take a look at our Partner page.
For more information on our Construction Industry training programmes and other services, please contact us on 0044 (0) 1953 601515 or e-mail us at info@radiansystems.co.uk.